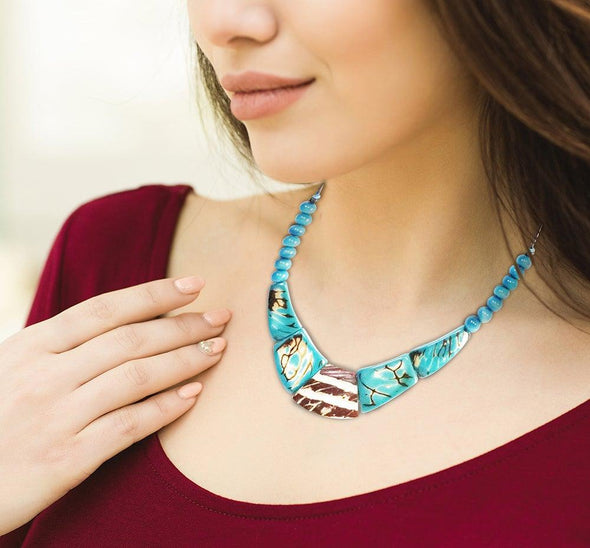 The nuts are harvested from the rainforest of South America.  Each seed is covered revealing a hard smooth core, perfect for carving.  Our artisans in Ecuador then transform the nut into necklaces which are now naturally dyed jewelry. 
Our goal is to provide Fair Trade living income to the woman of Ecuador and to provide beautiful and sustainable products for you to cherish.  We are proud to be able to offer these beautiful hand crafted necklaces to you.
These necklaces are light weight and so easy to wear; very comfortable to wear and enjoyable.